Donation Drive Toolkit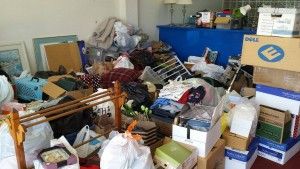 YOU can now host a donation drive on behalf of ReTails Thrift Shop and AnimalKind!  With the help of our new Donation Drive Toolkit hosting a donation drive is an easy and fun way to positively impact cats and dogs in NC.  Donation drives are a great activity for individuals, schools, clubs, church groups, co-workers, and families with children.
Each item donated to the shop provides a potential sale, and revenue, that goes toward ending the unnecessary euthanasia of cats and dogs in NC shelters.  Your drive could collect a variety of items ranging from clothes to household items to furniture and more!
Be sure to check out the toolkit for ideas for themed drives and competitions as well.  Your pictures could be featured on our website and newsletters!
Contact volunteer@animalkind.org for more information.
Don't forget to check out our other current volunteer needs here.
AnimalKind