All Wake County Residents – $5 Cat Spay/Neuter with a Kitty Clip voucher.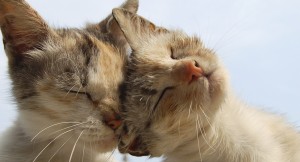 Friends of Wake County $5 Kitty Clip Spay Neuter Program!
Kitty Clip is a partnership between Friends of Wake County Animal Center, Inc. and Safe Haven for Cats. The program will allow Wake County residents to fix their cats at the low cost of $5.  Any resident of Wake County who needs their cat or kitten spayed or neutered can apply. To apply, simply go to $5 Kitty Clip.