Service Raleigh 2019 Goes to ReTails!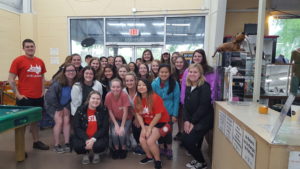 On Saturday, April 13, twenty-nine volunteers of NC State's University- Service Raleigh 2019 helped organize, tidy, sort and clean the thrift store.
Special thanks go to ReTails Thrift Shop's Ada and Gladys for assisting in all the planned activities. We thank all the dedicated volunteers for making a difference in the lives of pet owners and their animals!
-Thank you again!