Court Ordered/Community Service Hours
ReTails Thrift Shop, which supports AnimalKind, can fulfill your court-ordered or attorney-recommended community service hours.*
*Due to COVID-19, we will be suspending our community service volunteering program until late August. Please check back with us about this program. Thank you.
Volunteering at ReTails provides a wonderful opportunity to help combat pet overpopulation and help end the unnecessary euthanasia of adoptable cats and dogs in North Carolina shelters.
We understand that your volunteer commitment at ReTails Thrift Shop is meant to resolve legal obligations, so the orientation process and volunteer procedures are a little different from our regular volunteer program. Our court-approved time records accurately track your volunteer hours and provide you with the paperwork you need to certify the completion of your assigned service.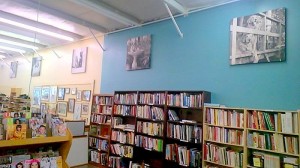 ReTails' volunteers enjoy the time they spend helping a wonderful cause, and many of them become long-time friends and supporters of AnimalKind.
Completion of a volunteer application and attendance at a schedule orientation appointment is required. Orientations are held at ReTails Thrift Shop by appointment only.
You must be 18 years of age or older, unless accompanied by a legal guardian.
You'll receive one hour of service for the orientation session.
You can start volunteering the day after you attend orientation.
ReTails Thrift Shop is located at 2821 Spring Forest Road, Raleigh, for hours and information click here.
For questions concerning court ordered community service volunteering, please contact David Martinez at 919-872-0019 or email davidm@animalkind.org