Get Involved
AnimalKind is honored at your willingness to give your financial resources and uses the contributions in the most effective ways possible to end the unnecessary euthanasia of cats and dogs in North Carolina shelters.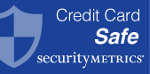 Read More about Donation Opportunities
You may memorialize your own beloved pet or the pet of a friend with a tax-deductible gift to AnimalKind.
Read More about our Pet Memorial Cards
AnimalKind has a variety of opportunities for individuals, businesses, or companies to become engage in ending the unnecessary euthanasia of adoptable cats and dogs in NC shelter.
AnimalKind relies on the support of our veterinary community to offer our lifesaving services for area families and pets living in poverty. We are always looking for opportunities to partner with additional vets in order to help us accomplish our mission.
Read More about our Veterinary Partners
Many of AnimalKind's daily operations depend on volunteers. From receiving and sorting donations at ReTails Thrift Shop, to internet research and mailings at the AnimalKind office, to attending events in $20 FIX counties, having passionate, dedicated volunteer's means that together we can work to limit pet overpopulation and end unnecessary euthanasia in North Carolina.
Read More about How To Volunteer